Do you know at least  4.4+ billion people visit Facebook every month? More than 300 million users use Pinterest. Nearly 500+ million people every day scroll through their Instagram feeds. Well, why am I telling you all these? These numbers are not just mere numerics but a clear picture that shows what an incredible platform social media can be. To stay leveraged with your marketing efforts and to get the SEO benefits for your site, you must take note of some SMM tips. Here are some for you-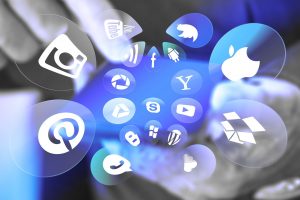 1. Be specific about your goals and objectives
Let's start from the basics. It is difficult to reach out to a success point when you are not sure about your destination. Hence, it is recommended to have a solid plan with clear objectives to start with your social media marketing strategy.
Starting with a specific goal further lets you measure your success over time. At the same time, you can keep track of your ROI.
2. Study your audience first
Unless you do not know about your audience, you cannot design your strategy. Social media marketing is more about building up connections to engage your leads. It also works as a strategic step towards leveraging your site's SEO as it will eventually help you to gain more traffic.
But to do that, understanding your audience at the beginning is essential. Conduct surveys to grasp their concerns and pain points. Assess their demographics. Engage with them through comments over a post.  
3. Pay attention to your content quality
The quality of your content speaks above all. Therefore, you need to be quite attentive towards content segmentation as per the platform.
Suppose, you are writing for  Facebook; in this case, the content must be engaging with a lightweight yet impactful tone. But when you are creating content for LinkedIn, you should keep in mind that your creation aligns with a B2B audience. Similarly, Instagram, Pinterest, etc have unique requirements that you must follow.
4. Maintain a minimum sales tactic
Days are gone where audiences prefer buying products that come with higher sales pitches. Rather it is better to value the formation of a real and empathetic connection with your audience.
New age consumers prefer those brands more who know how to relate with their pain point, rather than just showcasing promotions. Therefore creating helpful content will do good.
5. Create images that speak
Social media is more about stellar media that can knock at the mind of your audiences directly. Crafting alluring images that reiterate your brand message tactfully can do wonders.
Use impactful and visually attractive images of higher quality. It can further inspire your audience to check out your profile in an urge to know you.
6. Build connections with influencers
Social media influencers are currently anchoring the lead generation efforts on the platform. People follow the influencers to adapt an imitated practice in their own lives.
Whether you want to boost up your brand awareness or you simply want to leverage your site's SEO authority, influencers may help.  Influencers already follow up a firm relationship with their followers. So, when they promote your service niche on their social handle, you can experience a traffic boost.
7. Maintain a healthy reaction
Brands that interact with their audiences have better chances to shine out as a significant presence. Thus you must maintain a very regular relationship with your audiences and influencers.
It will further help you to gain better brand value and SEO success.
8.Trust the art of storytelling
Social media values engagement more than just promotions. You can take control over this trait of social media by using your art of storytelling.  To make your brand presence more humane and connective,  tell a brand story to your leads.
Sharing your succeeding posts by linking them back to the entire story from the initial stage can make your story compelling.
9. Don't forget the emoticons
Those simple-looking emoticons can add emotion to your post.  Emojis are meant to sprinkle some emotions in between monotonous texts. Using them to add life to your write-ups.
The more you make use of such emoticons the more you can play with the tone of your content and connect better with the audience.
Conclusion
Whether you want to snatch away your marketing success or you want to get an excellent SEO benefit, optimizing Social Media can be the key. All you need to do is make use of the strategies which can effectively boost your online presence and leverage your ROI success. Last but not the least, stay realistic with your expectations!